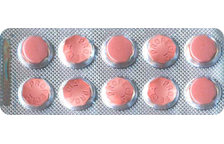 Description
Generic Propecia is prescribed for treating androgenic alopecia, commonly known as male pattern baldness. Androgenic alopecia is a common health issue characterized by the progressive thinning and shedding of hair. Hair fail is mostly experienced on the crown or top of the head. Generic Propecia is meant only for men, so women and children should never use it. This medicine averts the conversion of a male sexual hormone (testosterone) into dihydrotestosterone (DHT) to control hair fall. It also helps in regrowth of hair in terms of both thickness and density. The active component of this generic medicine is Finasteride.
Generic Name

Finasteride

Strength(s)

1 mg

Delivery

25 days

Brand Name

Propecia

Expiry Date

2023

Shipping

Worldwide
Quantity
New Customer
Returning Customer
Shipping
Add To Cart
(1 mg)
Price
Unit Price
Price
Unit Price
20 Pills
$69.00
$62.00
50 Pills
$99.00
$89.00
70 Pills
$109.00
$98.00
100 Pills
$129.00
$116.00
120 Pills
$149.00
$134.00
150 Pills
$169.00
$152.00
200 Pills
$189.00
$170.00
300 Pills
$249.00
$224.00
500 Pills
$399.00
$359.00
IMPORTANT FEATURES
Generic Propecia is a well-recognized therapeutic agent for treating male pattern baldness.
Regular use of this medicine helps in regrowth and development of hair.
It may take up to several months to notice signs of improvement, so do not skip the dose.
Generic Propecia is available at a very reasonable price if acquired from online pharmacy.
DRUG MECHANISM
In androgenic alopecia, a male sexual hormone i.e. testosterone is converted into dihydrotestosterone (DHT), which is actually responsible for hair loss. Higher the amount of DHT, greater is the hair fall. Generic Propecia (Finasteride) inhibits a specific enzyme called as 5-alpha reductase. This helps in ceasing the conversion of testosterone into DHT, thereby preventing hair fall and promoting regrowth of hair.
USAGE GUIDELINES
Use Generic Propecia exactly as directed by your physician.
Do not consume more or less amount of dose than recommended.
Follow all the directions provided on the medicinal leaflet.
You should take 1 mg tablet only once in duration of 24 hours.
Take the pill with or without food, but make sure it is taken without crushing or breaking.
Regular use without missing will yield beneficial effects.
You may need to take it for several months to a year to notice significant improvement.
If you fail to receive its effect even after a year, discuss with your doctor for further treatment.
Store Generic Propecia medicine at room temperature, and away from sunlight, heat and moisture.
EFFICACY
Clinical studies have found that Generic Propecia (Finasteride), if used regularly, helped in promoting hair growth without any recognized side effect. But few studies revealed that it increased hair growth pattern with certain side effects life loss of libido and erectile dysfunction.
ADVERSE EFFECTS
Generic Propecia is known to produce few side effects that often diminish, such as –

Impotency
Lack of sexual desire
Trouble in getting orgasm
Headache
Runny nose
Dizziness
Swelling of arms or legs
Breast tenderness (Gynecomastia)
PRECAUTIONARY MEASURES
Generic Propecia is not formulated for women and children; they should stay away from this male remedy.
Avoid alcohol during the course of therapy, as it may affect the drug efficacy.
This drug may produce dizziness, so stay away from activities that need attention after taking the dose.
Do not rise abruptly from sitting position after dosage, as you may feel giddy.
Do not overdose with Generic Propecia, as it is associated with adverse drug reactions.
ESSENTIAL INFORMATION
To make use of Generic Propecia aptly, inform the doctor about any medical history of liver or kidney disease, prostate issue, bladder problems, urethral stricture, sexual issues, and urinary troubles.
Also, mention about undergoing treatment (if any) before using this hair fall medicine.
Generic Propecia may increase the risk of prostate issues, so keep in touch with your doctor during therapy for regular medical assessment.
This medicine can harm the fetus if a pregnant woman encounters this drug, so she should never touch this medicine.
DRUG INTERACTIONS
Certain drugs may interact and reduce the efficacy of Generic Propecia. Tell your physician about all the medicaments or supplements you use, which include prescription, herbal products and over-the-counter drugs.
Contraindications
People who suffer from below-mentioned issues should never use this Generic Propecia medication –

Liver or kidney dysfunction
Prostate cancer
Pregnant women
Nursing mothers
Male breast cancer
Allergic to Finasteride
Auxiliary Treatment
Regular use of Generic Propecia is enough to get back your normal hair growth and development. In addition, you can follow healthy lifestyle habits in order to nourish your scalp. More importantly, stay away from smoking and alcohol.