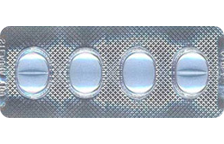 Description
Silagra is an amazing medicine for treating chronic erectile disorder like erectile dysfunction (ED) or male impotency. It is one of the generic forms of Viagra with an active drug Sildenafil Citrate. In impotency, a male loses his capability to attain a rigid erection because of inappropriate blood flow in the spongy erectile organ. Silagra helps restore the sexual health by increasing the flow of blood flow in a penile shaft by acting on the enzymatic level.
Generic Name

Sildenafil Citrate

Strength(s)

100 mg

Delivery

25 days

Brand Name

Viagra

Expiry Date

2023

Shipping

Worldwide
Quantity
New Customer
Returning Customer
Shipping
Add To Cart
(100 mg)
Price
Unit Price
Price
Unit Price
8 Pills
$71.00
$64.00
16 Pills
$99.00
$89.00
32 Pills
$155.00
$140.00
48 Pills
$209.00
$188.00
64 Pills
$249.00
$224.00
96 Pills
$339.00
$305.00
128 Pills
$419.00
$377.00
160 Pills
$489.00
$440.00
224 Pills
$619.00
$557.00
352 Pills
$849.00
$764.00
512 Pills
$999.00
$899.00
IMPORTANT FEATURES
Silagra is a most preferred generic medicine for ED.
The working of this generic ED drug is quick and effectual.
The effect of the drug is experienced soon after the oral intake.
Silagra is available at an affordable price than the branded counterpart.
DRUG MECHANISM
Silagra tablets are composed of the active ingredient Sildenafil Citrate that looks after removing ED. After oral intake, the drug negates the enzyme phosphodiesterase type five (PDE5), so that the other powerful chemicals of the body viz. cyclic Guanosine Monophosphate and Nitric Oxide are augmented. These chemicals further increase the blood flow in a penile organ by expanding the tiny blood vessels and relaxing the muscles. This action mechanism help men experience robust and long-lasting erection.
USAGE GUIDELINES
You should use Silagra as per the doctor's instruction.
Read and implement all the instructions mentioned in the prescription label.
Consume pill only when needed, approximately 60 minutes before sexual activity.
Never use it more than once in 24 hours, and take the advised amount of dose only.
The effect is for around 4 to 6 hours and you may have erection in that period after sexual stimulation.
Store Silagra pills in a very safe place, especially in a dry, cool place and away from direct heat.
EFFICACY
Silagra is actively composed of Sildenafil Citrate, which is a prominent therapeutic drug with good efficacy. Nearly 95 percent men with ED issue achieved rigid and long-lasting erection with Silagra. In a few cases, men may unable to get desired effect of the drug. In such case, men should consult their doctor, as dosage adjustment may allow them to experience desired effects.
ADVERSE EFFECTS
Every artificial medicine consists of certain adverse side effects, and Silagra is no exception. Men may experience side effects of this drug. If they persist, one should call the physician for immediate medical intervention.

Nausea
Wooziness
Headache
Stomach upset
Hot flashes
Hives
Blurry vision
Chest pain
Breathing trouble
Swelling of lips, face and tongue
Prolonged erection – Priapism
PRECAUTIONARY MEASURES
Children and women are not allowed to use Silagra, as Sildenafil Citrate is not designated for them.
The consumption of alcoholic beverages and fatty foods is not recommended with this medicine, because they significantly reduce the drug effectiveness.
Grape juice or grapefruit, in any form, is not advised while using Silagra medicine.
Men taking alpha-blocker and nitrates are not allowed to use Silagra, as undesirable drug interactions may lead to health issues.
Dizziness with headache is pretty common with Sildenafil Citrate; hence, stay away from outdoor risky activities after taking the dose.
Overdose produces unpleasant drug reactions, so never try to exceed the dose.
ESSENTIAL INFORMATION
To use Silagra without any medical complications and drug reactions, talk with your doctor about below-mentioned health issues –

Chronic illnesses like asthma, liver/kidney problems, heart/brain disorders, hypertension, diabetes, etc.
Taking medicines, such as nitrates, sedatives, antihypertensive drugs, antidepressants, or any other medicinal agents.
Oversensitive to Sildenafil Citrate or any other medication.
DRUG INTERACTIONS
Silagra interacts with other therapeutic drugs, such as –

Antibiotics, antivirals and antifungals
Drugs that treat prostate
Prescription or OTC drugs
Other PDE5-inhibitor drugs
Multivitamins and herbal supplements
Contraindications
Silagra is not recommended in men who have stressful diseases like liver/kidney dysfunctions, history of seizures, stroke and cardiac arrest, etc.
Auxiliary Treatment
Silagra will surely help men experience stronger erection, but it will not help men recover from the underlying medical cause. Men need to follow healthy lifestyle changes, such as eating right, practicing regular exercise, quitting smoking and limiting alcohol. Psychological counseling also helps in managing the stress and depression caused by impotency.